Register now to receive these FREE
recordings and to be notified about our
next Inspiring Women with Soul summit:
Loving Ourselves, Loving the World: Self-Care practices to empower our sacred work with Lynne Twist
Let Us Sow Love​ AND Take a Stand!​ with Marianne Williamson
Featured Speakers:
(click photo to learn more)

Marianne Williamson

Lisa Nichols

Sandra Ingerman

SARK aka Susan Ariel Rainbow Kennedy

Jean Shinoda Bolen, MD

Anita Moorjani

Sister Jenna

Tami Simon

Lynne Twist

Latham Thomas

Katie Hendricks

Irene Vilar

HeatherAsh Amara

Marcia Wieder

Layla Saad

Miranda Macpherson

Lissa Rankin, MD

Katherine Woodward Thomas

Lisa Schrader

Sage Lavine

Nisha Moodley

Claire Zammit

KC Baker

Hiro Boga, MFA

Dr. Monica Sharma

Elayne Kalila Doughty

Elena Brower

Preethaji

Sheva Carr

Sandra de Castro Buffington

LiYana Silver

Silvia Vasquez-Lavado

Jyoti Kay Levy

Esperide Ananas

Jennifer Warren
With Host: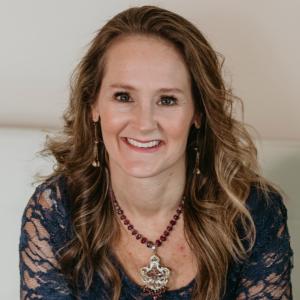 Devaa Haley Mitchell
Co-Founder, The Shift Network
Discover a Vibrant Community of Visionary Women with Soul!
We are living through such a unique moment in history!
Women around the globe are standing up, stepping forward, and speaking out.
We are reclaiming our voices, our bodies, and our power. We are co-creating spaces to nurture, nourish, and heal.
We are showing up with presence, authenticity, and our compassionate hearts. We are allowing ourselves to be more profoundly guided by our deep feminine wisdom and intuition...
And in the process, we are redefining what it means to live a meaningful life.
As we break new ground, we follow in the footsteps of those who've gone before us — and at the same time we become trailblazers ourselves.
To set you on this path we created an incredible series for you... mentorship sessions with truly awe-inspiring women who understand the essential keys for living a soul-powered life — one that is bold, beautiful, and filled with passion and purpose!
Sign up for Inspiring Women with Soul!
Be Inspired by the Women Who Are Blazing the Trail
There's clearly a next wave of feminine healing and transformation that's begun its sweep across our planet. And you have a unique role to play.
At times this shift can feel expansive, exciting, exhilarating. Even so, obstacles along the road can leave us feeling disheartened, discouraged, and unable to discern the best path forward.
We need strong leaders... women who are living examples of the power, compassion, and courage we were each made to embody. And, we need to step into our own leadership to model this for other women who will be strengthened by it.
We're called to have one foot in the "deep feminine" while we take clear actions to reshape our world and our future.
If you're a woman committed to "being the change," we need YOU!
In the Inspiring Women with Soul series, you'll discover bold leaders who are on fire with possibility and purpose. Women who tell you the truth and help you navigate the journey of transformation as you travel it in your daily life.
These are extraordinary women who are redefining what it means to live well — women who are bringing their exquisite gifts, shining their bright lights, and devoting their full hearts to healing our world.
They're sharing their revolutionary wisdom and most treasured practices so you can step into your true destiny!
Here's some of what our brilliant leaders are sharing with you...
| | |
| --- | --- |
| | Marianne Williamson, internationally acclaimed spiritual author and lecturer, inspires you to "sow love" — not only by addressing external political issues across our globe, but also by examining the deeper, internal causes that have led to our political dysfunction. |
| | Lisa Nichols, one of the world's most-requested motivational speakers, invites you to focus on creating your own reality — rather than living in reaction to all that whirls around you — and take responsibility for your own abundance. |
| | Sandra Ingerman, author of Soul Retrieval: Mending the Fragmented Self, highlights the ancient traditions of shamanism and how they honor the natural cycles and phases of darkness and light, death and rebirth. |
| | SARK, author, artist, and transformational change agent, guides you in blending and alchemizing the "wonderfull" and painful aspects of your life to create a new mixture you can use in your life right now. |
| | Jean Shinoda Bolen, Jungian analyst, psychiatrist, author, and activist, emphasizes how the dangers facing humanity and our planet require participation by equal and empowered women. |
| | Anita Moorjani, bestselling author and international speaker, illuminates the path to permanent transformation... and what that really means. |
| | Sister Jenna, founder and director of the Meditation Museums and host of the America Meditating Radio Show, addresses conscious choice and how it's deeply connected to the quality of our intentions — and that choices made from a place of conscious awareness will not cause sorrow in us or in others. |
| | Katherine Woodward Thomas, New York Times bestselling author, helps identify and release your old limiting beliefs and claim the deeper truth of your value and worthiness to receive the great love you're seeking. |
And to get you ready for this series, when you sign up you'll receive instant access to these two additional free gifts... recordings from past IWS summits!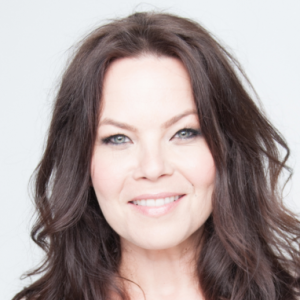 The Perils of Self Help
Video with Danielle LaPorte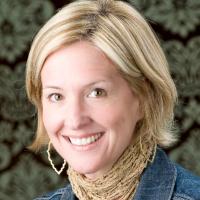 The Gifts of Imperfections: Letting Go of Who We Think We're Supposed to Be and Embracing Who We Are
Audio interview with Brené Brown
A New Wave of Possibility
Like many of us, you may recognize the critical need for women everywhere to wake up, tap into our authentic power, and ignite a new wave of possibility.
Your passion and your wisdom are not only vital for your life... they're also key to solving the issues facing our precious planet and our global family — sexual violence, political corruption, natural disasters, gun violence, racism, environmental destruction, poverty, and human trafficking, to name a few.
In the Inspiring Women with Soul series you'll find a path for personal fulfillment AND planetary healing that's sourced from your heart and highest calling. A path that is uniquely YOUR OWN, and yet contributes to the collective solutions for the biggest problems of our day.
Together, we're writing the next chapter of history and co-creating a brighter future for all women — not to mention the the girls rising up in our next generation.
Step Into Your True Power
In the Inspiring Women with Soul series, you'll discover exactly how to step into your true power and connect with a global sisterhood, and start sharing your unique gifts in your circles of influence — from motherhood to the marketplace.
You'll discover:
Key practices for speaking your truth — even when it isn't popular
How to navigate the intensity of the world & move through the fear that may arise
How to stay grounded and centered when facing serious challenges
A deeper connection to your SOUL
A sustained sense of open-heartedness, peace, & love
How to name & claim your purpose so you can make your greatest contribution to our world!
Ways to increase your confidence, self-love, & self-care
Tools for stepping into soul-powered leadership & service
It's time to passionately engage in your life, bring healing to your community, and experience deep, delicious fulfillment.
Sign up below to take your next step!
Co-Sponsors